Release Date: June 2020
We are excited to announce our Summer 2020 update! Our focus for this release is for end users to find and manage resources. For administrators, we have provided visibility into the algorithms status and extended the depth of our hybrid monitoring.
Here are the highlights:
Improved synthetics with breakdown of transaction latency and HTTP header logs.
Expanded support for Amazon AWS, covering twenty-two new services.
New Advanced search on the managed resources.
New process automation framework that includes integration with Ansible.
Browser based console to simplify logging into devices.
Visibility into how the underlying algorithms work and their operational status.
Discovery and monitoring
Improved synthetics
For more information:
Latency breakdown by step
Building off the OpsRamp Winter Release, synthetics now include a breakdown of transaction latency by each step in the transaction. Administrators can now get insight into synthetic transaction performance and easily identify steps that contribute to latency.
This identifies and resolves issues much faster.

Customizable transaction steps
The name of each step in a recorded transaction can be customized. Administrators can name transaction steps to denote logical steps that a real user would take in interacting with a website. This helps administrators to easily relate transaction performance to user experience.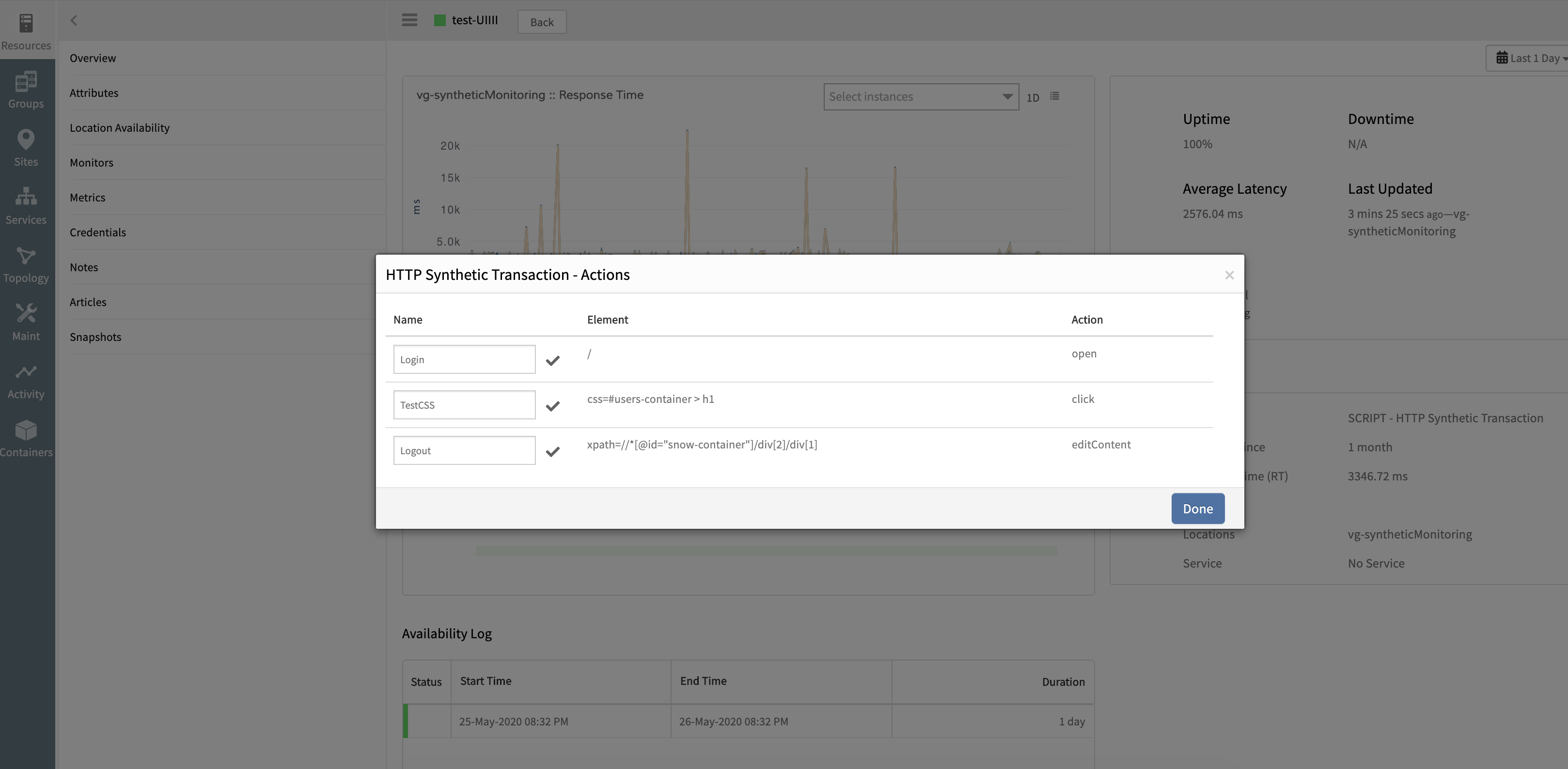 HTTP response header logs
Synthetics automatically capture HTTP response header information on failed transactions. This quickly identifies the root cause of failures.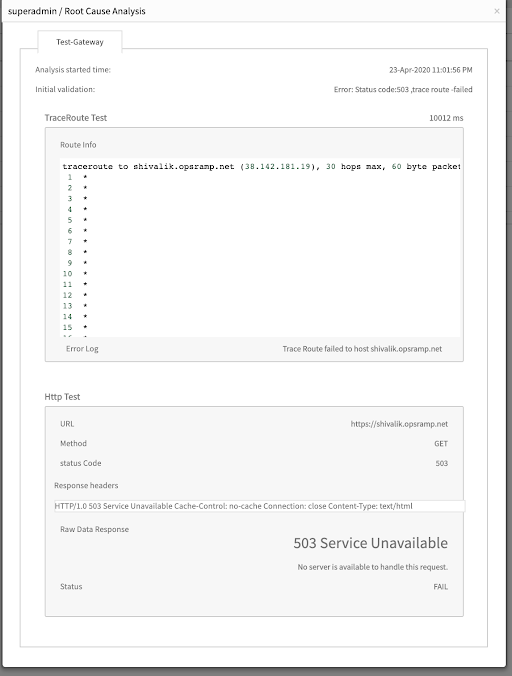 Credentials store support
Credentials in the OpsRamp credentials store can be used within script-based synthetics. This protects against the risk of accidental exposure of website passwords through transaction recordings.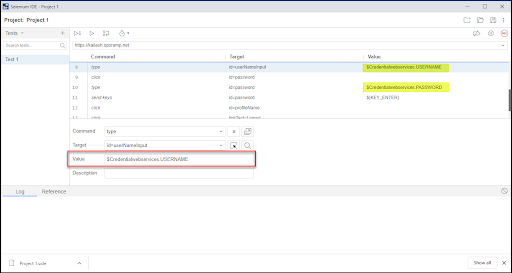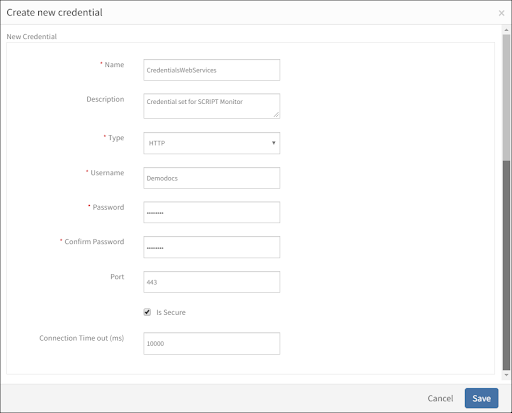 Cloud monitoring
AWS services
OpsRamp can discover and monitor more AWS services. Also, existing monitors for all AWS services are updated to collect newly published metrics.
See the Support Matrix for more information.
Services
More Services

AWS AppStream
AWS AppSync
AWS Athena
AWS CloudHSM
AWS Cognito
AWS EventBridge
AWS GameLift
AWS Glue
AWS Guard Duty
AWS Inspector
AWS Key Management Service (KMS)

AWS Lex
AWS Elemental MediaConnect
AWS Elemental MediaConvert
AWS Elemental MediaPackage
AWS Elemental MediaTailor
AWS Managed Streaming for Kafka (MSK)
AWS NAT Gateway
AWS Neptune
AWS OpsWorks
AWS SageMaker
AWS Translate
Canonical metric names
OpsRamp monitors for AWS and Google Cloud Platform services present metrics in a new canonical naming convention. This makes it easy to interpret metrics and configure dashboard widgets.

Advanced resource search
Advanced search is available on the managed resources. This includes:
Composition search criteria using AND and OR.
Search by native attributes.
Search by custom attributes.
Listing page for search results.


Improved navigation between topology and service maps
This improvement builds on the last release. See Winter Release for more information.
Improved pivoting between service maps and topology maps includes:
Adding topology maps nodes from within a service map.
Switching to a topology map from a service map.
Improved agentless custom monitors
Agentless (gateway-based) custom monitors can use custom attributes and resource credentials from the OpsRamp credentials store.
Generic agentless custom monitors can be written that automatically collect the right metrics, based on custom attributes assigned to a resource. Also, credentials no longer need to embedded within custom monitors.
See Setting up Agentless Monitors for more information.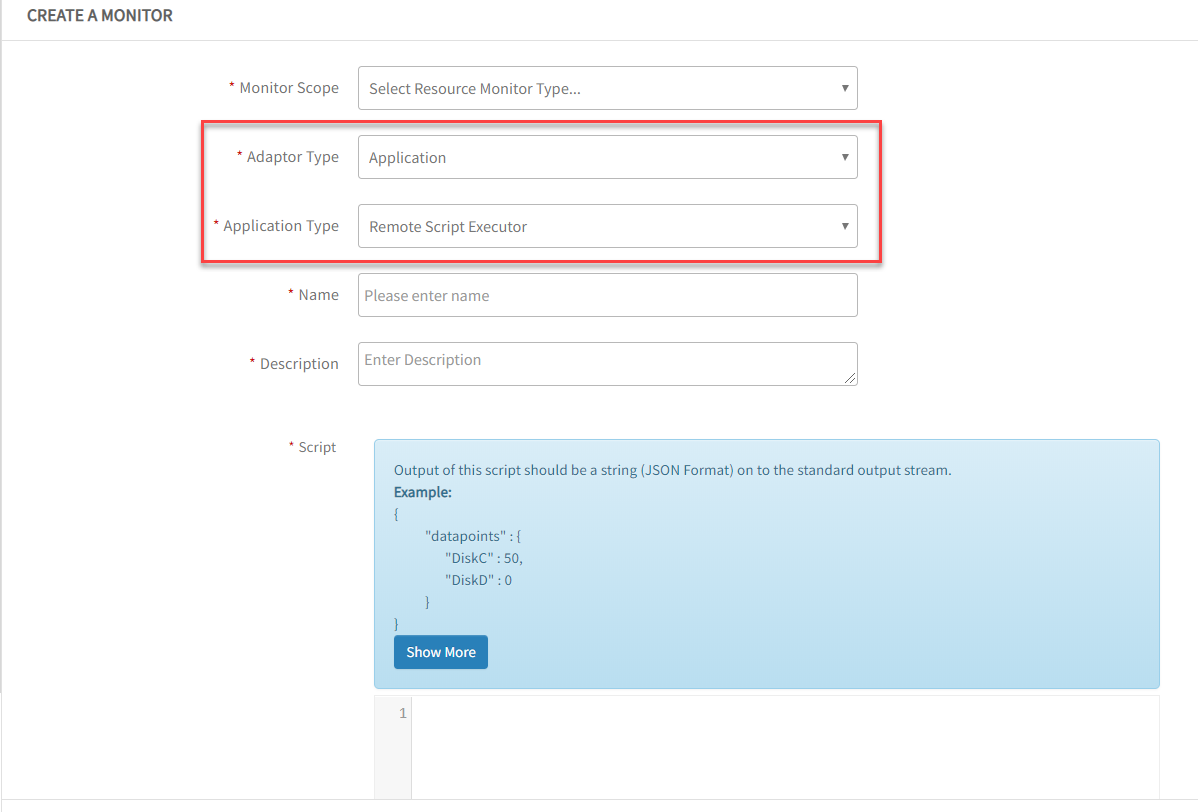 Improved ServiceNow CMDB integration
Filter out resource group and custom attribute changes as triggers for CI updates in ServiceNow. This helps optimize CI updates in ServiceNow.
See ServiceNow for more information.

Agents and gateways
Agent manageability improvements
Configurable agent logs
The size of agent logs and the number of log files to retain is configurable. This is helpful in troubleshooting intermittent agent connectivity issues.
See Agent Log Reference for more information.
Links to gateway appliance images for cloud
The Downloads page now includes links to gateway images for AWS, Azure, and Google Cloud Platform.

Security controls on gateway appliance
Simplified gateway appliance accounts
To further improve the security of the gateway appliance, starting with firmware version 7.0.0, an administrator user account and a system user account are available for the gateway appliance. Before this release, there were three user accounts with different privilege levels.
See Managing Login Accounts for more information.
Key-based authentication for gateway appliance account
Key-based authentication can be used for the gateway system user account. By default, the appliance system account is configured with password-based authentication but the account can be changed to use key-based authentication. This feature increases security and follows industry standard practices.
See Managing Login Accounts for more information.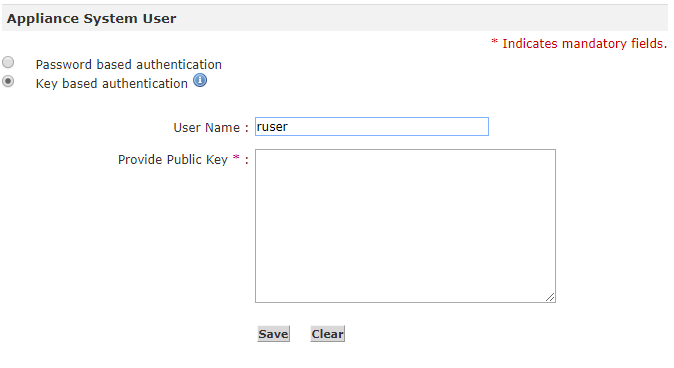 Custom SSL certificates for gateway appliance
The gateway administration web interface can be secured with an organization issued SSL certificate. Before this release, the gateway only supported an OpsRamp signed certificate.
See Using SSL Certificates for more information.

Proxy controls in gateway appliance
The built-in proxy in the gateway appliance can be configured to do the following:
Enable authenticated access
Restrict outbound URLs
With these controls, the built-in proxy is used only to access OpsRamp.
See Managing Proxy Settings for more information.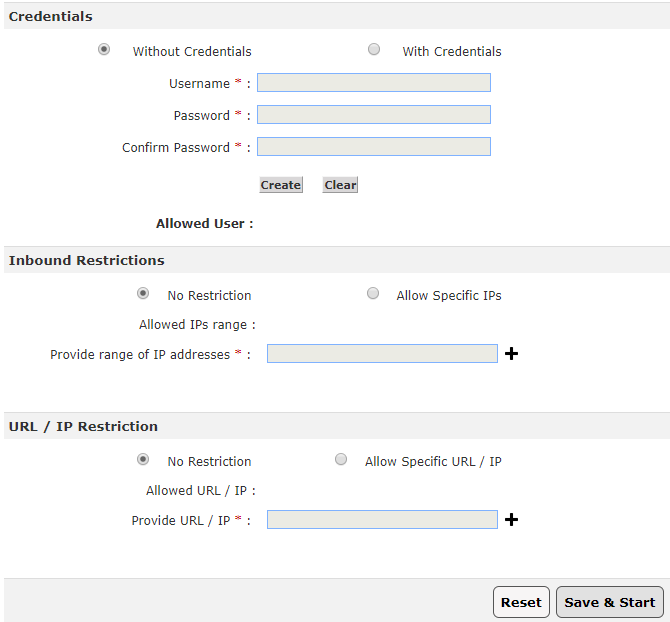 Event and incident management
Ingest events from syslog
OpsRamp supports ingesting events sent in the RFC-5424 - Syslog Protocol.
Syslog-enabled devices can send syslog events to the OpsRamp gateway. Rules can be defined to parse syslog events and trigger alerts in OpsRamp. Syslog parsing and alert rules can be defined and managed centrally from the OpsRamp UI.
See the Administrator Guide Logging section for more information.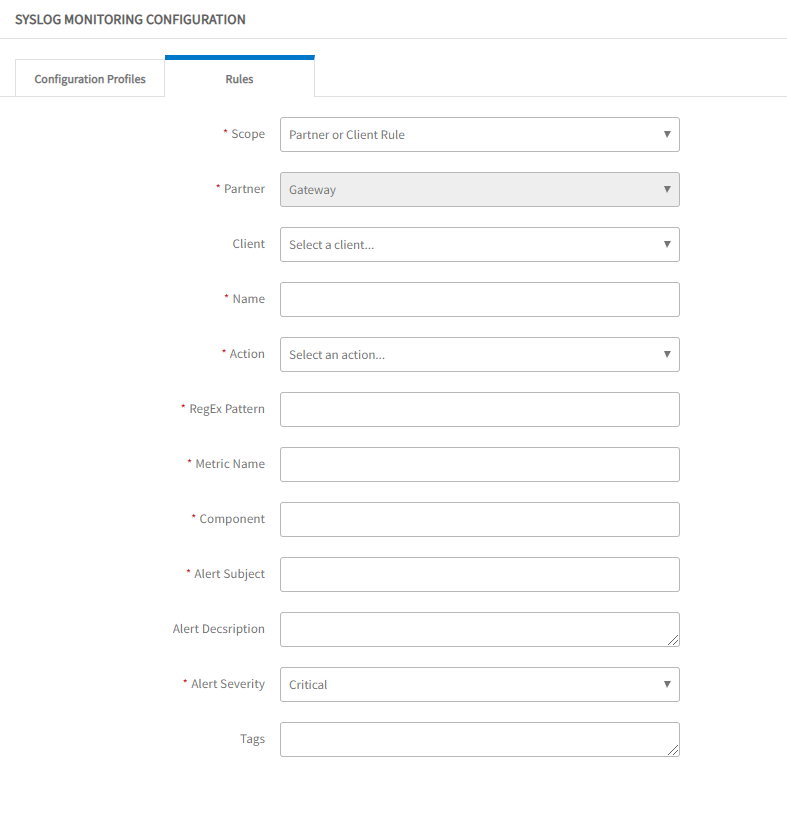 Create incident from alert browser
Incidents can be created from a generated alert. After an incident is created, the status of the alert changes to ticketed and the incident ID is displayed in the ID column.

Alert sequencing explainer
When configuring a new alert correlation policy, a link is provided that is labeled: How does it work?.
The link gives users an overview of how OpsRamp alert sequencing works to automatically correlate alerts.

Alert sequence policy status
Included in this release are the various stages an alert correlation policy goes through for machine learning to provide users with the current status and information about what each stage means.
See Alert sequence information for more information.

Undo actions taken on alerts
A critical alert can be unacknowledged after it is acknowledged if it needs to be reprioritized.
Also, an alert can be unsuppressed after it is suppressed. When you click the button, a prompt requests a comment on the action and the alert is moved to Open status or Ticketed status depending on if there is an incident ID associated with the alert or not.

Snooze action on alerts
Alerts can be suppressed for a specific amount of time.
Suppression allows prioritization for critical alert responses and snoozing for non-critical alerts deferred responses. Further, with the First Response policy, OpsRamp can be trained to automatically snooze specific types of alerts.
See Alert First Response Overview - Snooze action on alerts for more information.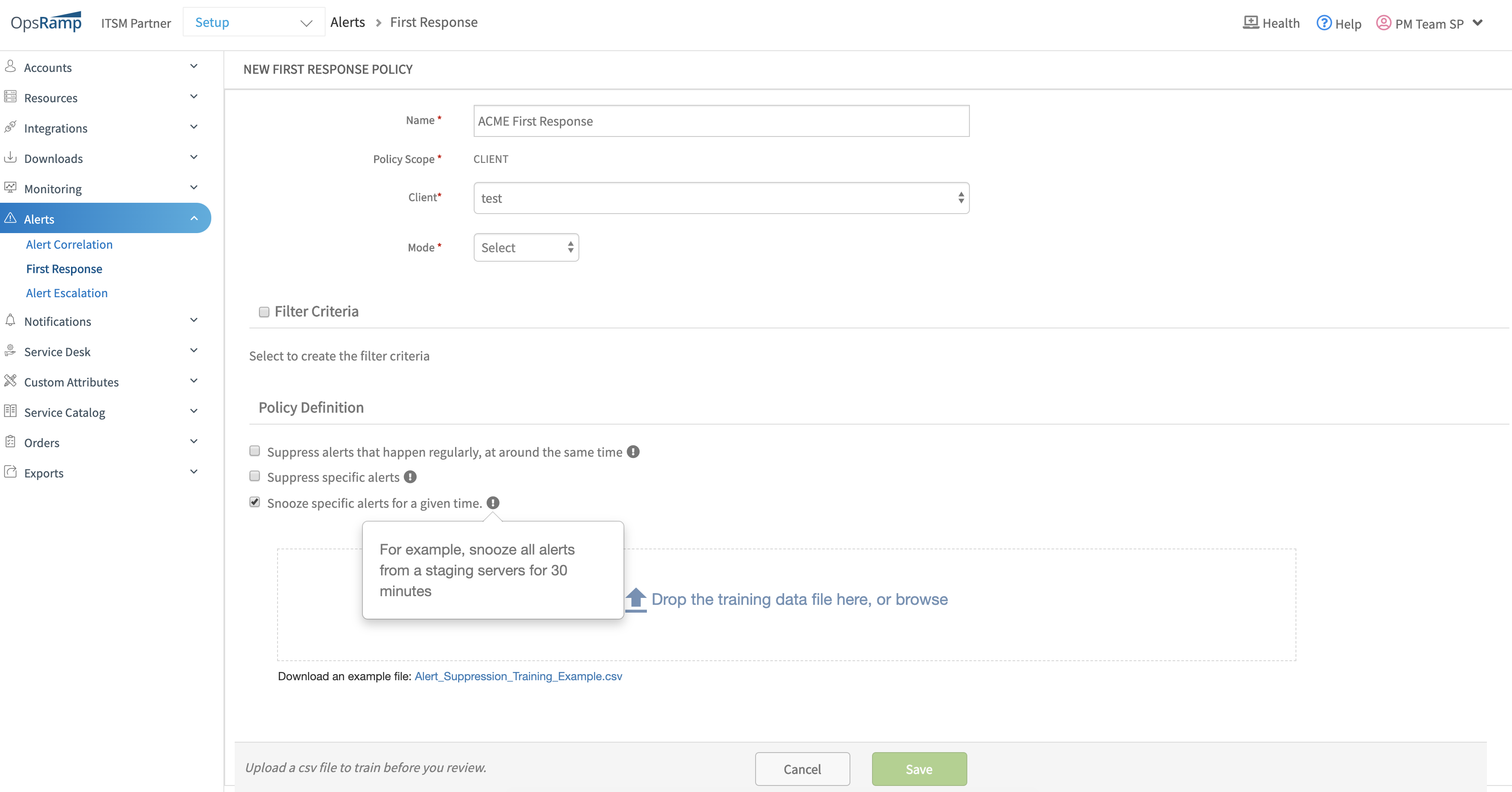 Inference notifications with alert details
Details of alerts correlated to an inference can now be embedded in a notification. This includes impacted resources, alert ID, alert subject, alert metric and alert time.
See Managing Inferences for more information.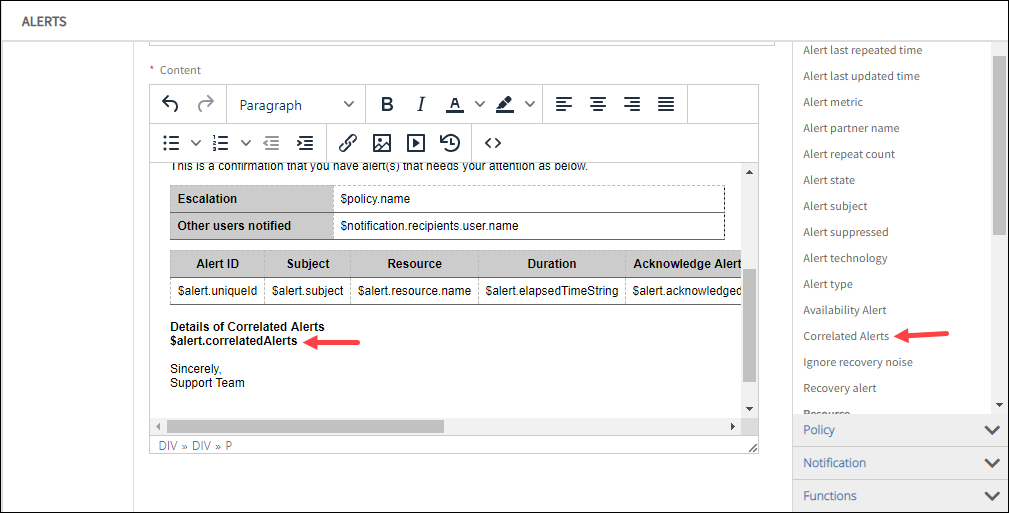 Streaming alert exports
In addition streaming alerts from OpsRamp to an external event bus, alerts can be streamed to AWS EventBridge.
Alerts can be collected from OpsRamp for online or offline analysis in an external system.
For more information:
Note
This feature is an optional module that is enabled for accounts On request. Contact OpsRamp account manager for more information.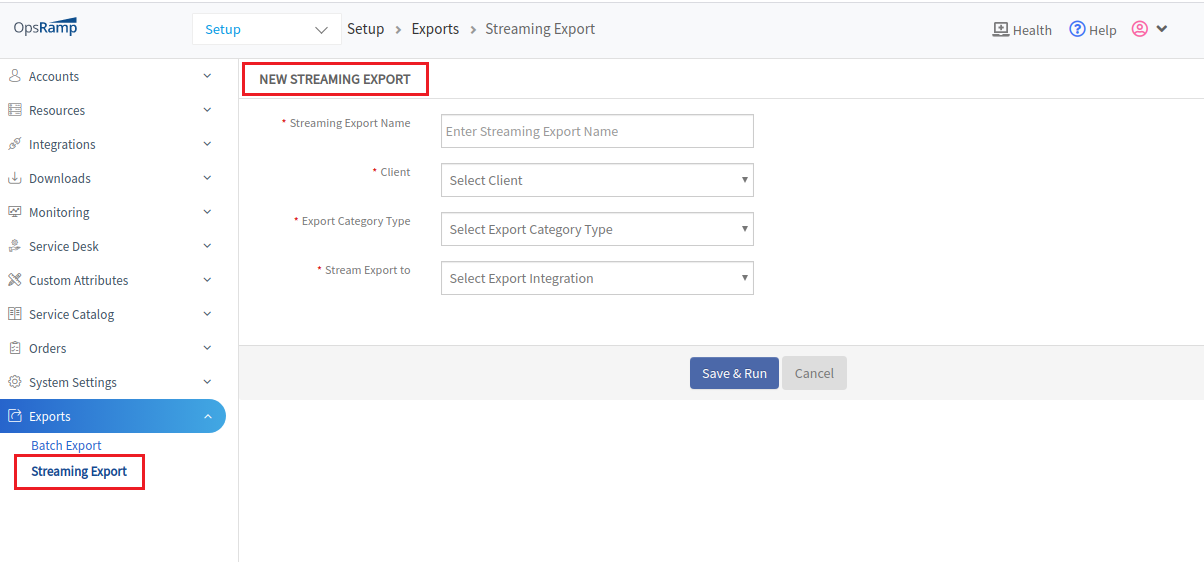 New event integrations
Pre-defined webhook integrations ingest events are available from the following:
Remediation and automation
Process automation
OpsRamp introduces a flexible and powerful new process automation engine.
Using this capability, sequences of automation tasks can be executed. Workflows can be triggered by alerts, on updates to resources, or on a recurring schedule.
The workflow supports the following types of tasks:
Send a notification to users.
Call a RESTful API.
Run a runbook script on a server managed by the OpsRamp agent.
See Getting Started with Process Definition for more information.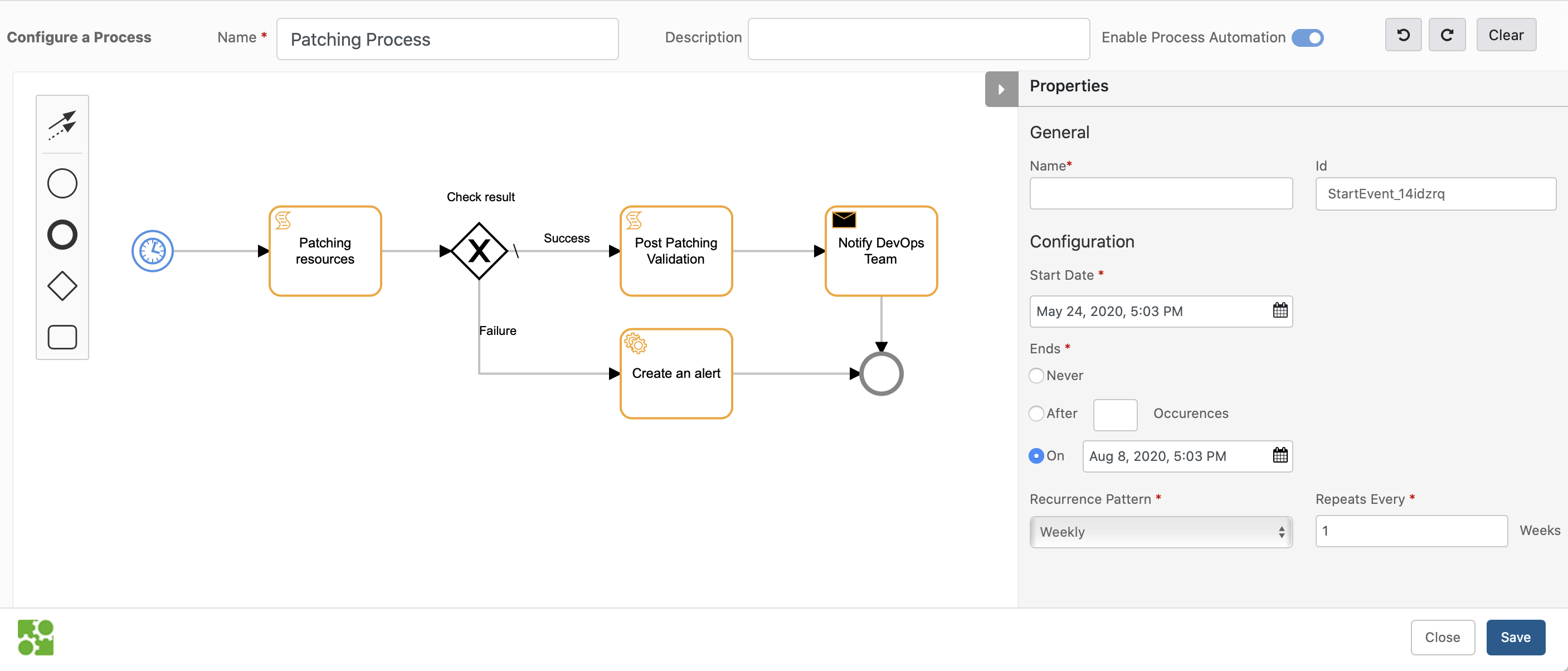 Ansible integration
OpsRamp now integrates with Ansible, a commonly used automation framework.
With this integration, playbooks can be triggered on an Ansible control node through the OpsRamp agent. This feature allows integration of the vast ecosystem of Ansible playbooks into automation processes.
Browser-based remote consoles (BETA)
Launch remote consoles that run directly on web browsers.
Beta Notice
The Browser Console feature is BETA.
Note
Before this release, remote consoles required that Java on the desktop and consoles run as a separate Java applications.

Browser-based consoles support the following capabilities:
Console protocols: RDP, SSH, Telnet
File transfer
Session recording
See Launching Browser Consoles for more information.
Java-based remote consoles are now deprecated and is not available in future releases.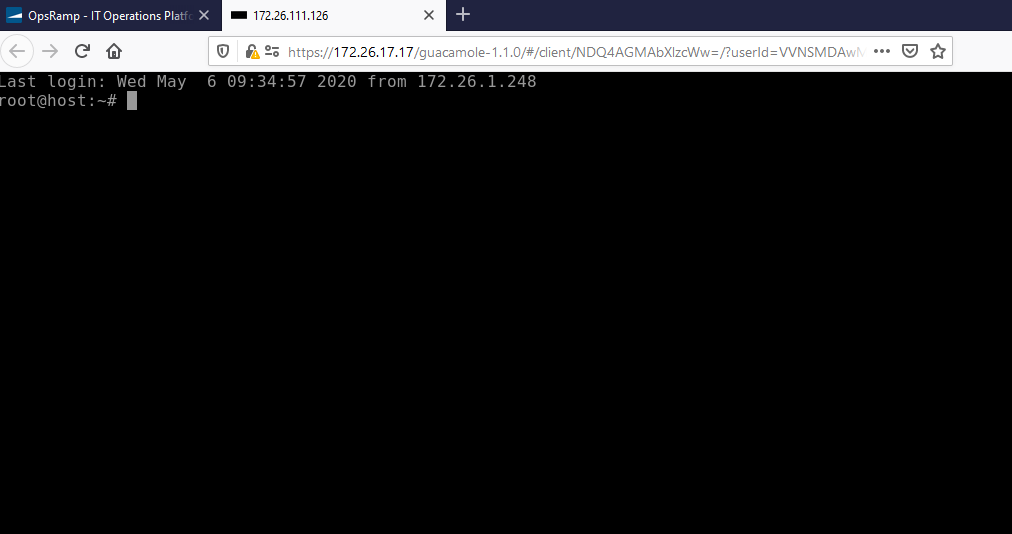 Reports
Improved custom reports
Custom reports for metrics now have improved graphs. All metrics graphs for a metric are grouped together and graph visualization is improved.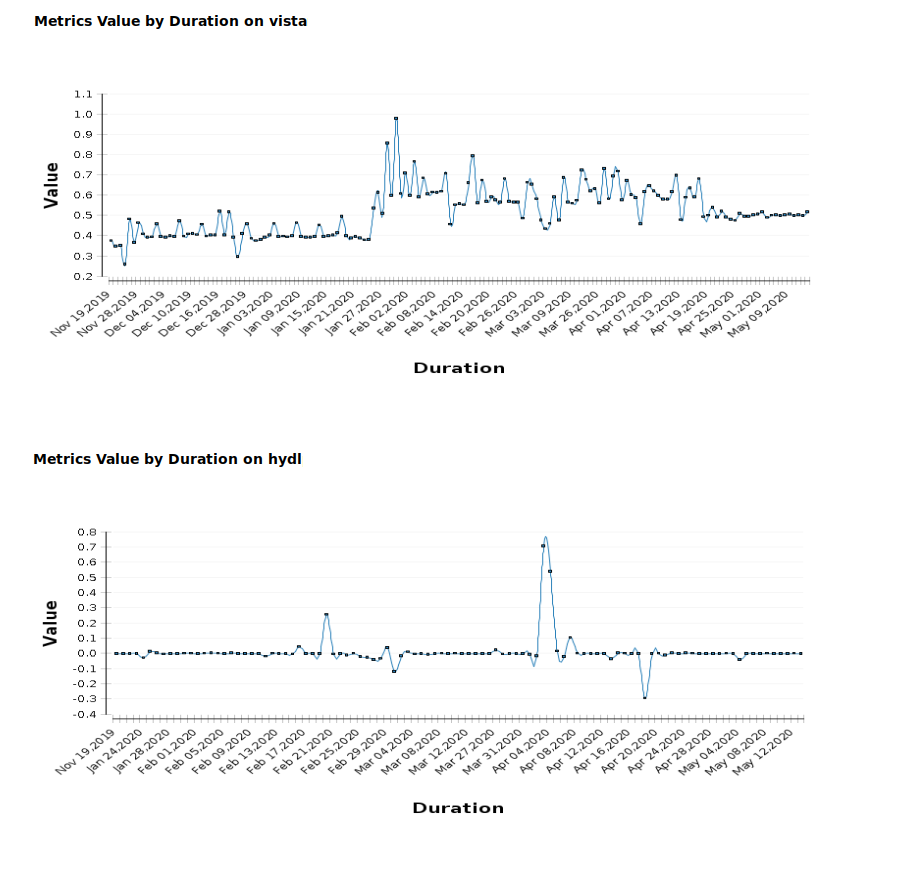 Tenancy and access controls
Re-authentication on changes to profile details
Changes to the following pages now require re-authentication with two-factor code while using mechanisms such as FIDO U2F, TOTP, and YubiKey. This feature is for added security. Navigate to My Profile, Setup > User Details | Partner Details | Client Details.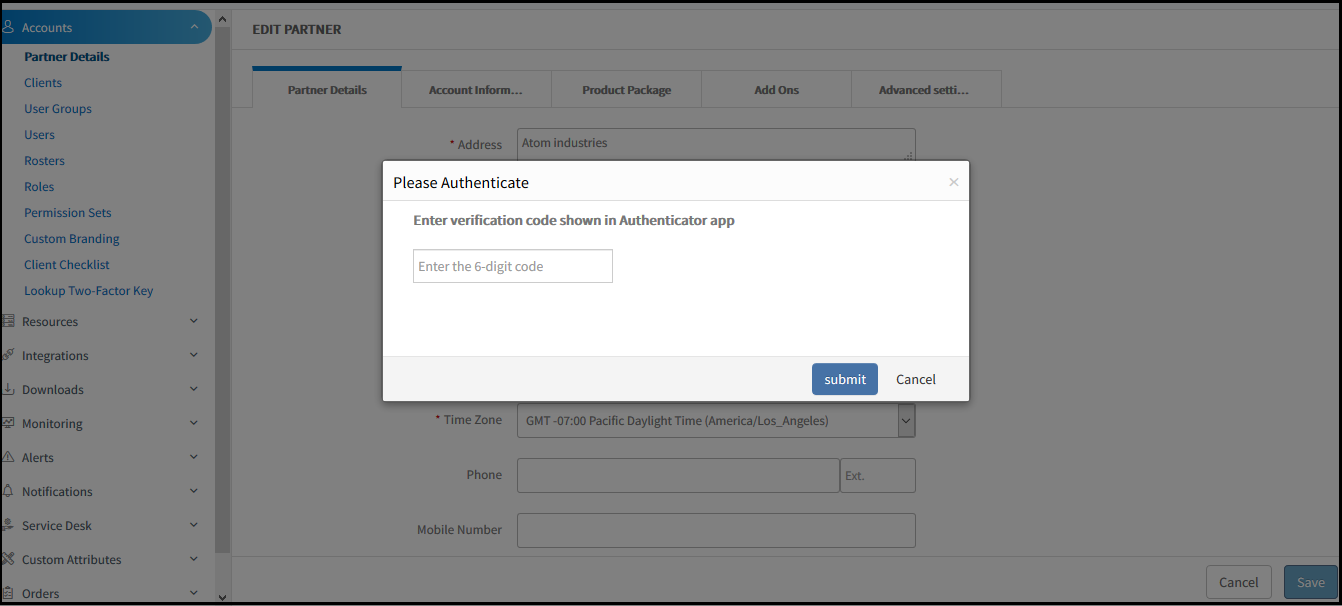 Package management
Partners can now see the packages that they have subscribed to on the partner details page.

When a partner administrator is configuring a client, packages to which the partner has subscribed are available to the partner to offer their clients. With this option, a partner can offer select packages or modules to different clients.

API enhancements
Improved create alert API
Create alerts functionality now returns the event ID (as a reference) to alerts that is created after OpsRamp processes the event. Alerts associated with an event ID can be retrieved by using the get alerts by event ID API.
Documentation site changes
The product documentation site is now improved to include:
Simplified topic layout and navigation.
Improved search.
Improved API documentation.
New topics focused on conceptual overviews, getting started, and onboarding the managed environment.
Deprecated features that are no longer available
As announced earlier, the following features are no longer available in OpsRamp.
Runbooks in legacy scripting languages. - Neustar event integration.
Auto user creation in email-based integrations.
Post-install access to integration key and secret.
Permanent suppress action on alerts.
Canonical metric names