Release Date: November 2021
We are excited to announce our Fall 2021 (v11) update!
Discovery and Monitoring
Office 365 discovery and monitoring support
Office 365 is a tool suite of choice for many organizations that enables teams to do their core job functions in a single integrated cloud-based SaaS solution. Ops teams and tools admins that manage subscriptions, licenses, and consumption of Office 365 require visibility into the application suite to drive better usage forecasting and financial planning. OpsRamp now supports the discovery, monitoring, and visualization of the Office 365 suite so that tools admins and Ops can centralize performance data from their infrastructure with that coming from their Office 365 environment.
HTTP response code monitoring in synthetics
HTTP response code monitoring enables SREs and Ops teams to more easily track the availability of their applications by focusing on the response received by the services hosting the application. OpsRamp provides the ability to specify a URL endpoint and set the expected response code so deviations can be easily surfaced to SREs and Ops to take action. Within HTTP(s) based synthetics, SREs and Ops can specify the expected response codes. If the response code specified is not returned, an alert is generated, and the location availability is impacted. Quick response to deviances in response codes means that SREs and Ops can take action before application availability is impacted and SLAs are breached.
Zoom discovery and monitoring
Zoom connects teams and provides the ability to effectively communicate while working remotely. Tool admins and Ops teams can now gain visibility into their Zoom accounts within OpsRamp. With a focus on Zoom usage and plan consumption, users can visualize Zoom metrics in Dashboards, view their account details, and report on their Zoom utilization back to the business for financial planning and account management. Centralizing insights from Zoom, along with the rest of the IT infrastructure, consolidates the view for Ops and Tools teams and drives collocation of critical data within a single platform.
Multi-tier default dashboard support for Dashboard 2.0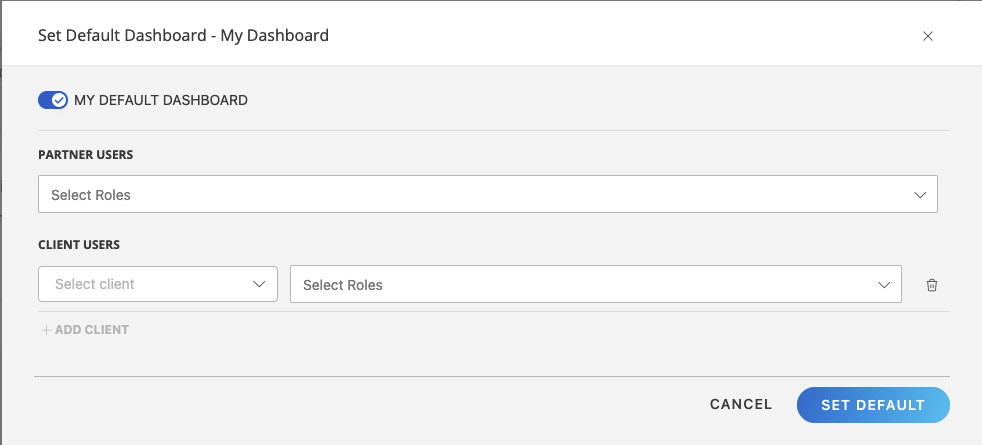 We have enhanced Dashboard 2.0 to support setting default dashboards at the client and partner levels based on role.
Limitation: Only client administrators and partner administrators can set default dashboards for other users.
OpsRamp data source for Grafana
Grafana serves as the monitoring hub for SREs and DevOps teams around the world. As a member of the cloud-native community, OpsRamp proudly announces that it is now a data source for Grafana. SREs and DevOps teams can leverage the metrics being collected by OpsRamp to be used in Grafana. Whether it is SNMP, VMware, WMI, Prometheus, or other monitoring integrations, SREs can visualize metrics in Grafana and use OpsRamp as their datastore for persistent storage and long-term retention.
Resource availability metrics
Availability represents the ability or aptitude for a service, application, or infrastructure element to do the required tasks in a way that works for the business. Insight into the availability of applications, services, and infrastructure provides Ops teams with more control and visibility over their managed resources. OpsRamp now provides Ops teams the ability to granularly visualize, alert, and report on availability metrics over time. This enhanced control enables Ops teams to watch the high-level metrics that provide early warning indicators of service degradation before an SLA is breached.
PromQL support in alert definitions
Alert Definitions now support the ability to set PromQL queries. Administrators can now create query-based alert definitions that span multiple resources, applications, and metrics. This flexibility enables administrators to create more meaningful alerts, which results in less alert noise and drives focus to higher-level constructs, such as applications, clusters, or sets of hosts responsible for delivering and providing a service to an end-user.
Constraint: Limited to automonitoring-enabled clients.
Event and Incident Management
Business hours in alert escalation policies

We have introduced a new attribute to allow triggering and filtering of Alert Escalation policies based on the Business Hours defined under client settings.
Business hours in service desk SLAs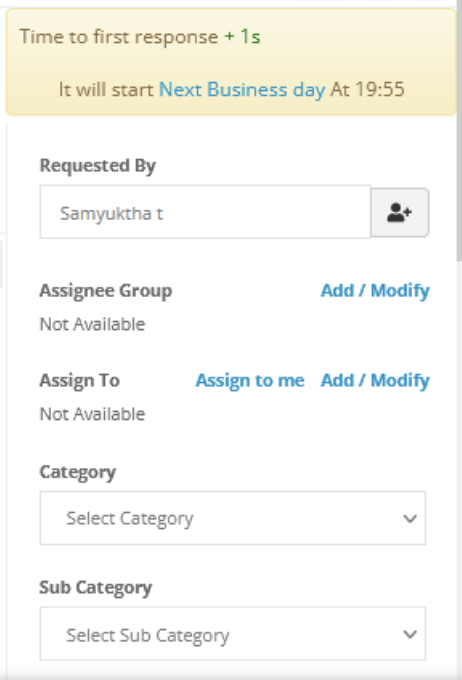 We have enhanced Service Desk SLAs such as time to first response and time to resolve will now only include the hours defined as business hours in client settings.
Wild card filter for learned configuration at alert escalation
We have introduced wildcard expressions to the learned configuration training file used in Alert Escalation. By using regex, we no longer require an exact match to detect patterns.
Alert enrichment reformatting of the alert subject message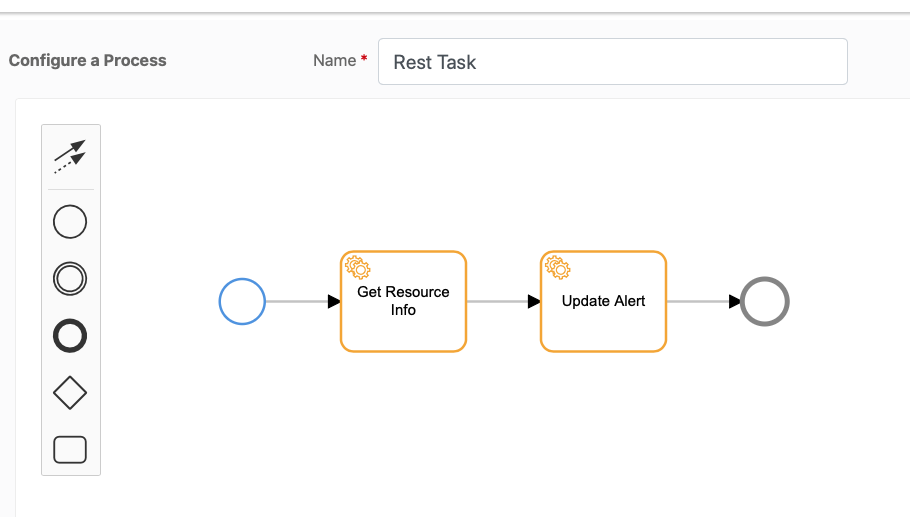 We have added the ability to run a process automation workflow to update and enhance the alert subject for ingested alerts that may not have sufficient details.
Create a correlation method where incidents are opened immediately
We have removed the stop-gap that caused a delay in incident generation from alert escalation policies when executed subsequently with alert correlation policies. Incident generation will now occur.
Alert suppression based on a counter
We have introduced a new attribute called Alert Occurrence Frequency to First Response Policies that will suppress the alert based on how many times it occurs within a user-defined time interval.
Remediation and Automation
Support for Windows Defender antivirus
Support for windows defender anti-virus is added.
Dynamic process workflow script tasks
Workflows script task now supports dynamic input using decision tables.
Controls to install only baseline patches
Patch workflows support the ability to install just the chosen baseline of patches. Before this, the agent would install all the approved patches when a patch installation was triggered. With this change, a user can now control which specific baseline of patches need to be installed when the patch installation happens.
Nested process automation workflows
Workflows now allow you to call an already-defined process definition as a subprocess of another process definition. This way you can reuse existing workflows and do not have to redesign an entire workflow for every small customization.
Platform
Ability to run FreeBSD agent as a non-root user
Now you can install and run the agent as a non-root user on the FreeBSD operating system. Previously, the FreeBSD operating system agent worked only with root users.
Update agent screen legacy issues and improvements
Now you can find the agent update status directly from the Setting > Monitoring > Update Agent page. This feature will give more visibility about agent update status and in case of agent update failure the reason is shown in the UI.
Separate permission for scheduled maintenance
A new permission is added to control privileges to view/manage scheduled maintenance. Scheduled maintenance permission was earlier embedded in the device manage permission. With this change, users no longer need to be given device manage permission if the idea is to let them manage the maintenance of resources.