To view template details:
Go to Setup > Monitoring.

Under Monitoring, click Templates. The TEMPLATES listing page is displayed.

Search for the template you want to view.

Click the template name. The Monitor Template page is displayed.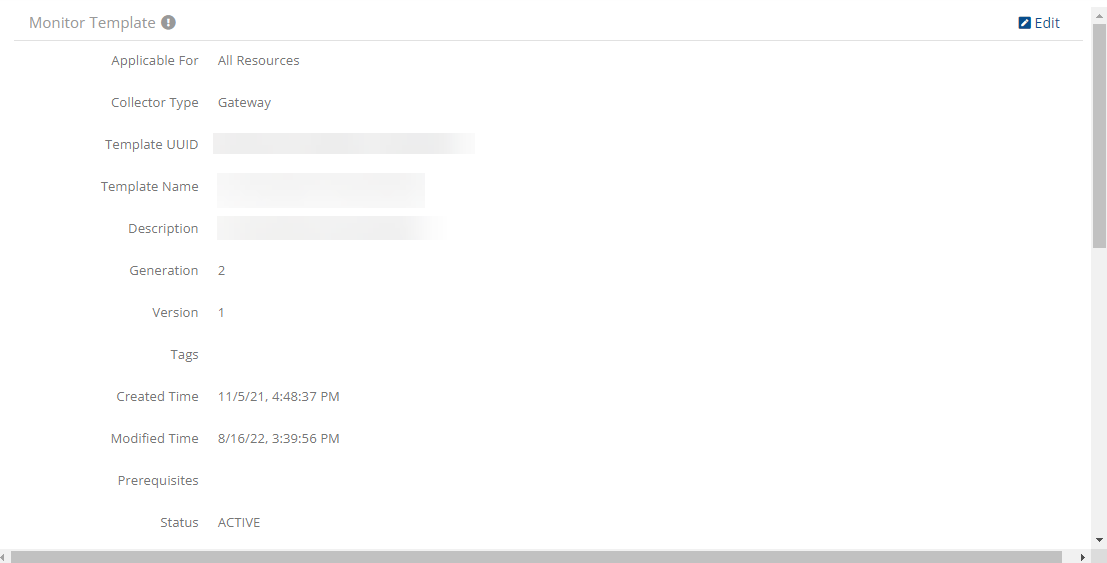 All the template details are displayed like Applicable For, Collector Type, Template UUID. You can also view the number of monitors the template has.
Note
You can view the Template UUID only on the Monitor Template view page.
You can use the Template UUID for APIs.