Use the Business User tab to set access rights on request tickets for the client.
Service desk setting
Navigate to Setup > Service Desk > Settings.
Select the Business User tab.
The following Property settings are mutually exclusive and work independently.

To grant a user permission to only view the list of tickets, set Give the read only access to the requests to ON. The user cannot open tickets to get more detailed information.

To grant a user permission to view ticket details, set Allow only update comment to the request to ON. With this permission, the user is restricted to being able to update the conversation, only.
Click Update to apply the settings.
Access scope for service desk
Permission for access "All Requests": The Business user can see other users created tickets in All Requests, and the user can manage permissions based on ticket types.

For example, if the Business user has Incident Manage Permission, he can see incidents created by other users under the same Client/MSP. The same is for the remaining ticket types (Change Requests, Problem, Service Requests, Tasks, Time-Bound).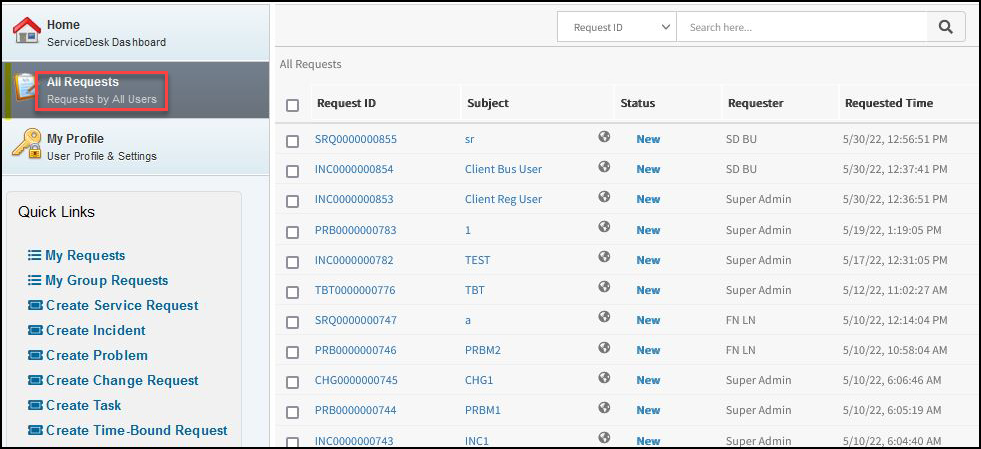 Permission for business users create his own ticket: For business users who want to create their own tickets, they must have the manage permissions, such as Incident Manage, Change, Request Manage, Problem Manage, Service Request Manage, Task Manage, and Time-Bound Request Manage.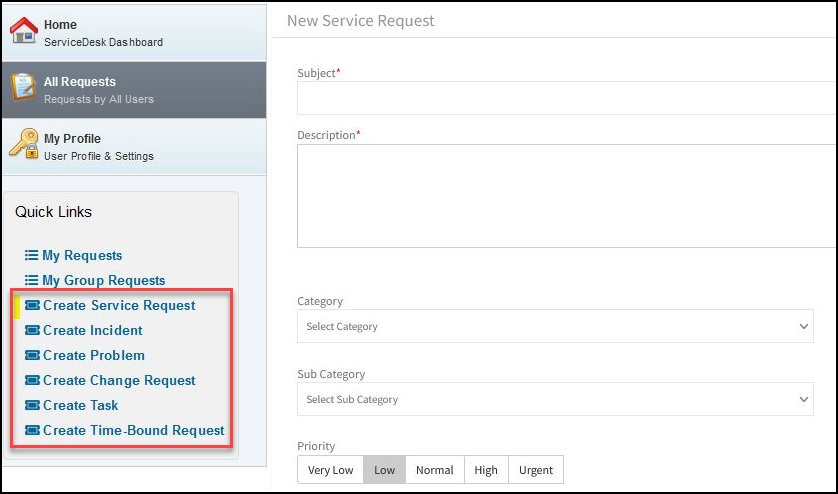 Note
To know about the available permissions for a user, go to Setup > Accounts > Users, select a user, and click View under User Roles.